DYOM » Missions » S.A. Noire - Funeral Situation
S.A. Noire - Funeral Situation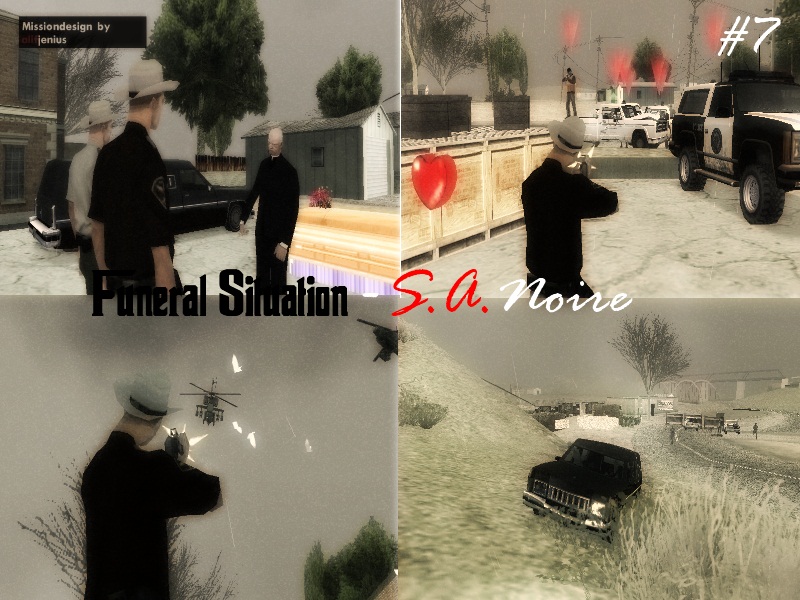 This is the 7th mission from storyline : S.A. Noire

After you got a surprise from previous mission "Money Talks" (http://dyom.gtagames.nl/?act=show&id=14150) the death ceremony (yes, someone's death) is not proceed smoothly. Some traitors attack them, and it's getting worst when attacking helicopterS arrive...

Play the penultimate mission of the S.A. Noire storyline !
Download
Upload Statistics
Last Update

Oct 17 '11

Views

1025

Downloads

1452

Trailers

0

Comments

0
Mission Statistics
ReadOnly

yes

Objectives

36

Actors

90

Cars

33

Pickups

4

Objects

17
Rating(1):
Rated
1
times, Average
2
Log in add your rate
Trailers
No trailers yet, be the first to create one this mission
Log in to propose your own trailer

Comments
No comments yet, be the first to comment on this mission
Log in to add your own comment