DYOM » Missions » S.A. Noire - Mr. Sunlight
S.A. Noire - Mr. Sunlight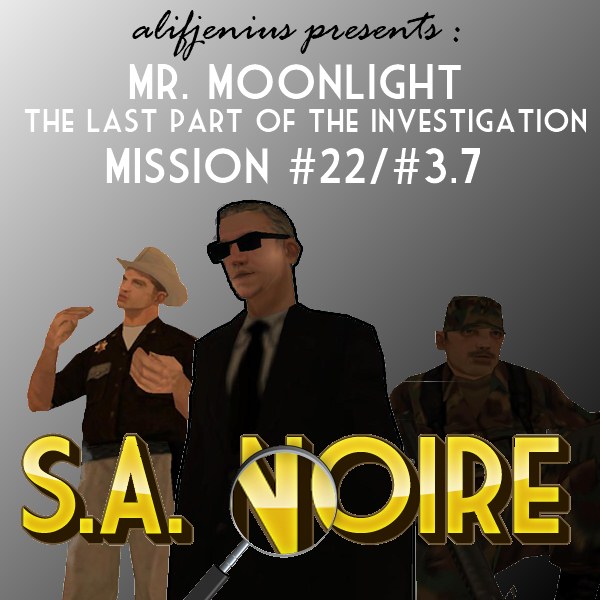 This is a mission from storyline : S.A. Noire which is now in Chapter 3

Now the killer is determined, the department plan to bust the killer. The killer last sighted in a Drug Factory which is now back to bussiness after being destoryed by Carl Johnson in 1992. The department plan the same plan like Carl Johnson used in 1992...

This is the last part of the investigation

If you want to know more about S.A. Noire and want to find the link for the previous chapters, visit this link : http://www.gtaforums.com/index.php?showtopic=485561

Enjoy the mission !

Download
Upload Statistics
Last Update

Oct 17 '11

Views

1000

Downloads

1480

Trailers

0

Comments

0
Mission Statistics
ReadOnly

yes

Objectives

68

Actors

75

Cars

14

Pickups

3

Objects

47
Rating(0):
Not rated yet.
Log in add your rate
Trailers
No trailers yet, be the first to create one this mission
Log in to propose your own trailer

Comments
No comments yet, be the first to comment on this mission
Log in to add your own comment