DYOM » Missions » Resilience II - Playing Doctor
Resilience II - Playing Doctor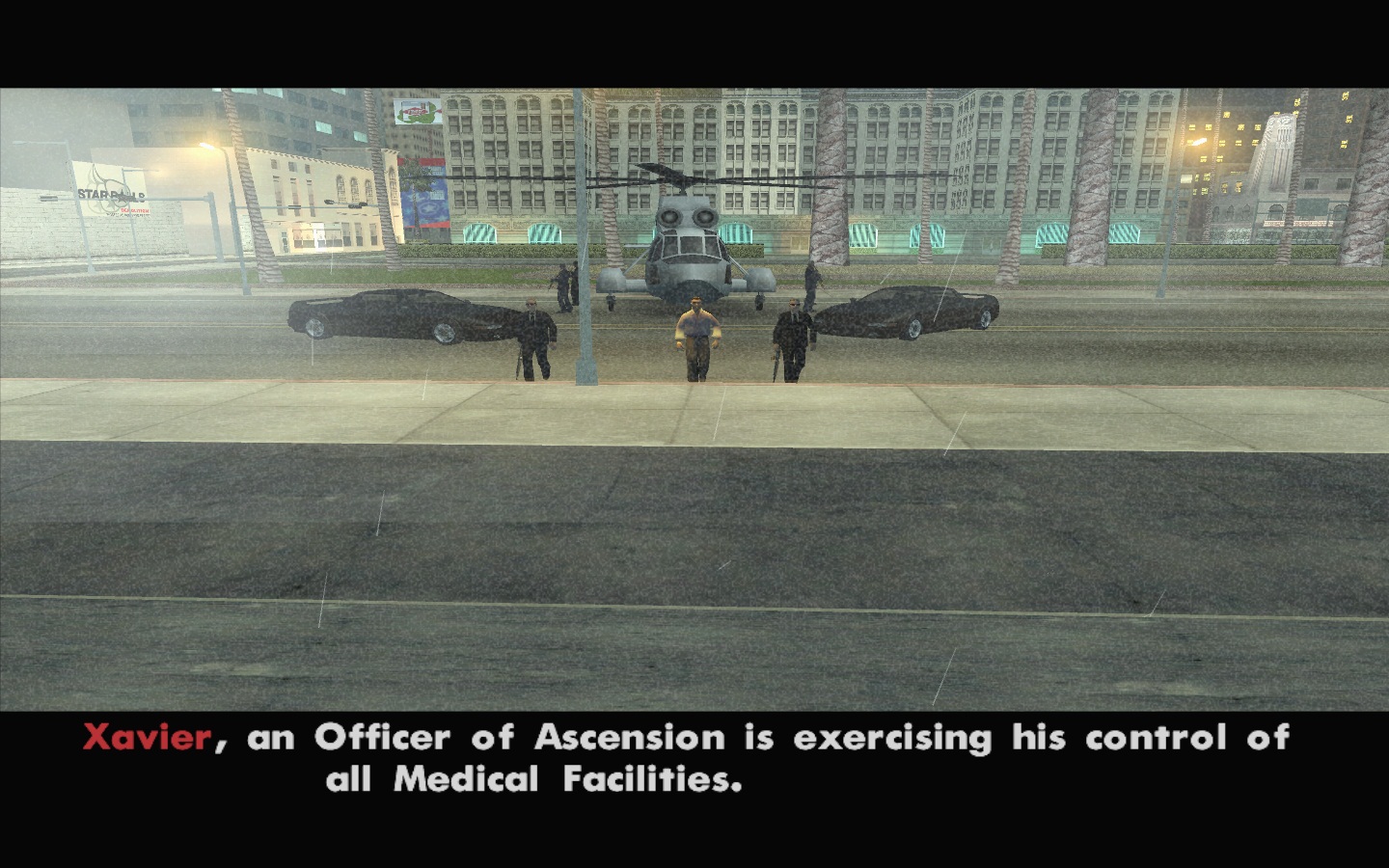 Sorry, last upload wouldn't upload my screenshot >w>.

INTRO:

http://dyom.gtagames.nl/?act=show&id=19905

Third mission:

http://dyom.gtagames.nl/?act=show&id=19933
________________________________________

Resilience is a mission series revolving around a country that is forcefully taken over by a large, infamous criminal organization known as Ascension. Not much is known of Ascension's intentions, except that the leader, Jared Bane, and his right-hand Officials plan to reshape the country into their image.

Many groups of rebels saw it coming: the President assassinated by Ascension, the latter taking the President's place. The Resistance are scattered across the country in numerous locations, and plan to overthrow Ascension and bring peace back to the world.
Download
Upload Statistics
Last Update

Jul 15 '12

Views

574

Downloads

286

Trailers

0

Comments

1
Mission Statistics
ReadOnly

yes

Objectives

100

Actors

100

Cars

9

Pickups

18

Objects

25
Rating(0):
Not rated yet.
Log in add your rate
Trailers
No trailers yet, be the first to create one this mission
Log in to propose your own trailer

Comments
Log in to add your own comment