DYOM » Missions » TDAHG2: Marco Barbaro
TDAHG2: Marco Barbaro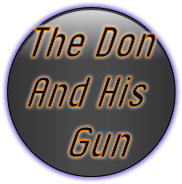 Following the events of the first mission of my series, Ricardo and Joel celebrate their earnings from their last job (Killing Rocco Vincello) they go to a bordell. Ricardo finds the son of Don Barbaro, the boss of the rival mafia family and kills him. Was this a good idea?

Mission 1:
http://dyom.gtagames.nl/?act=show&id=9533

GTAForums thread:
http://www.gtaforums.com/index.php?showtopic=464215

Enjoy!
Download
Upload Statistics
Last Update

Dec 02 '10

Views

1178

Downloads

1041

Trailers

0

Comments

0
Mission Statistics
ReadOnly

yes

Objectives

52

Actors

49

Cars

7

Pickups

2

Objects

1
Rating(1):
Rated
1
times, Average
5
Log in add your rate
Trailers
No trailers yet, be the first to create one this mission
Log in to propose your own trailer

Comments
No comments yet, be the first to comment on this mission
Log in to add your own comment