DYOM » Members » Ian Hart
Profile of Ian Hart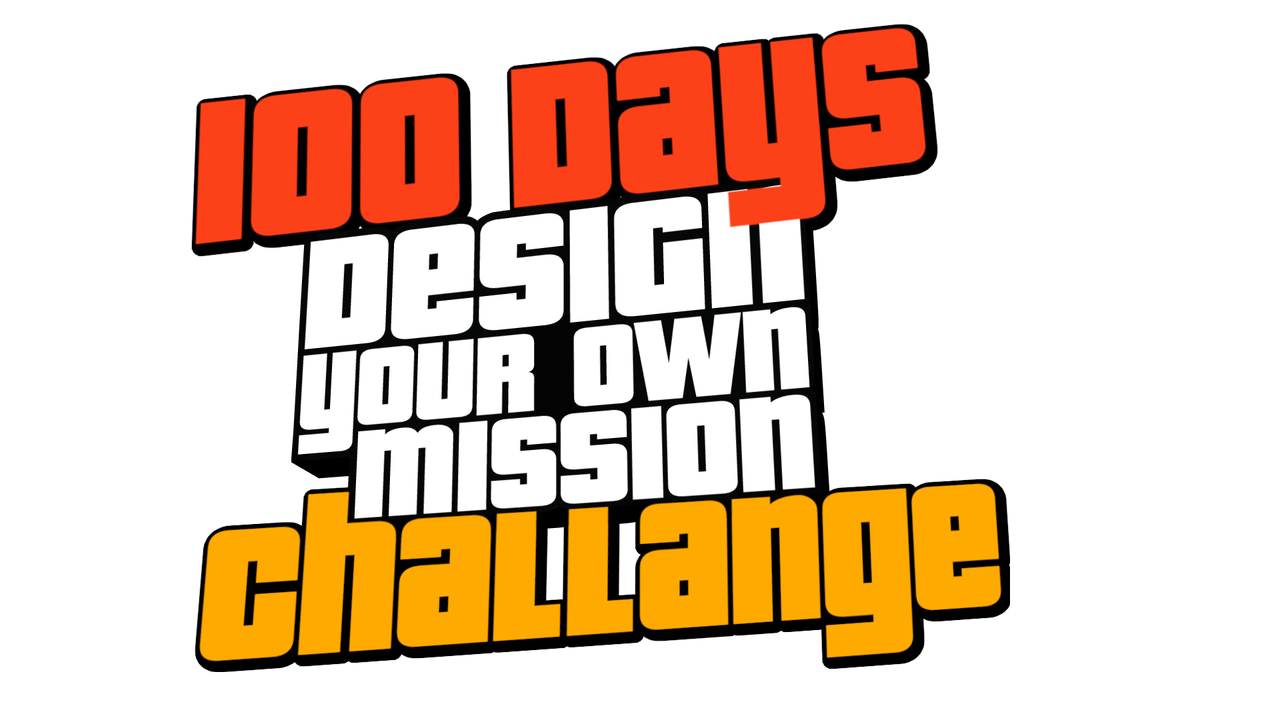 100 Days of DYOM
Hey Guys, this account is made expecially for this challange. The goal of this challange is not making quality missions, but consistent uploading. Yet, that doesn't mean some quality missions can pop up every once in a while.
Wait wanna play some of these? Don't go through the trash!
Here's what I highly recommend:
Of course you're free to play any mission you want, some of the other missions has some fun elements too. But these missions up there are the one that I put real effort on.
Have fun!
Information
| | |
| --- | --- |
| Membergroup | DYOM Designer |
| Location | |
| Birthdate | |
| RespectList | |
| Gtaforums.com Username | |
Ian Hart
Member Stats
Registered

Feb 20 '21

Last Login

Apr 22 '21

Missions made

47 Avg: 2.5

Trailers made

1 Avg: -

VideoTuts made

0

TextTuts made

0

Comments made

75

Ratings made

26 Avg: 3.8
Mission List
| MissionName | Last Update | Rating | Views | Downloads | Comments |
| --- | --- | --- | --- | --- | --- |
| Day1: Spider Dude 1 | Feb 23 2021, 11:30 | 4 | 219 | 195 | 0 |
| Day2: How Do You Travel Around? | Feb 24 2021, 02:37 | - | 130 | 137 | 2 |
| Day3: Narrow Shelter | Feb 25 2021, 21:05 | - | 113 | 137 | 0 |
| Day4: What? | Feb 27 2021, 01:59 | - | 130 | 131 | 2 |
| Day5: Grove Street | Feb 27 2021, 22:55 | - | 113 | 145 | 0 |
| Day6: Police Mission | Feb 28 2021, 23:09 | - | 187 | 170 | 2 |
| Day7: Spider Dude 2 | Mar 01 2021, 21:14 | - | 124 | 160 | 3 |
| Day 8: Police mission 2 | Mar 03 2021, 00:04 | - | 132 | 158 | 2 |
| Day9: Yeah Right | Mar 03 2021, 23:34 | - | 101 | 51 | 2 |
| Day10: Ooh la la | Mar 05 2021, 14:35 | - | 95 | 51 | 2 |
| Day11: Fail The Mission | Mar 05 2021, 23:55 | - | 122 | 113 | 1 |
| Day12: Sellsword | Mar 07 2021, 00:39 | - | 116 | 123 | 2 |
| Day13: Gap | Mar 07 2021, 23:58 | - | 98 | 141 | 1 |
| Day14: Spider Dude 3 | Mar 09 2021, 00:03 | - | 125 | 144 | 3 |
| Day15: Detective Carrot ARG1 | Mar 10 2021, 20:34 | - | 336 | 79 | 3 |
| Day16: Ryder's Experiments 1 | Mar 10 2021, 23:55 | - | 113 | 128 | 0 |
| Day17: Ryder's Experiments 2 | Mar 11 2021, 23:42 | - | 103 | 128 | 1 |
| Day18: An Important Announcment | Mar 12 2021, 23:31 | - | 88 | 117 | 1 |
| Day19: Ryder's Experiments 3 | Mar 13 2021, 23:59 | - | 101 | 110 | 1 |
| Day20: Bridging | Mar 14 2021, 17:25 | - | 86 | 114 | 1 |
| Day21: Twenty Four | Mar 15 2021, 23:03 | - | 102 | 129 | 1 |
| Day22: Spider Dude 4 | Mar 17 2021, 10:30 | - | 111 | 125 | 1 |
| Day23: Skibidibop | Mar 17 2021, 23:39 | - | 92 | 48 | 1 |
| Day24: East to West | Mar 18 2021, 23:55 | - | 102 | 126 | 1 |
| Day25: Midlife Crisis | Mar 19 2021, 23:52 | - | 107 | 127 | 2 |
| Day26: An Angry woman | Mar 20 2021, 23:56 | - | 104 | 120 | 1 |
| Day27: Boxing Match | Mar 21 2021, 23:50 | - | 120 | 127 | 0 |
| Day28: Go There .. Do This... | Mar 22 2021, 23:47 | - | 105 | 98 | 0 |
| Day29: Roof Exchange | Mar 24 2021, 23:44 | - | 125 | 119 | 2 |
| Day30: Darkness Ensues | Mar 24 2021, 23:45 | - | 109 | 116 | 1 |
| Day31: Your Toy Car | Mar 26 2021, 00:36 | - | 111 | 144 | 2 |
| Day32: Suit in Pursuit | Mar 27 2021, 09:37 | - | 171 | 156 | 1 |
| Day33: Ferris Wheel | Mar 27 2021, 23:50 | - | 104 | 118 | 1 |
| Day34: Where ma damn phone at? | Mar 29 2021, 01:12 | - | 102 | 116 | 2 |
| Day35: Big Smoke | Mar 31 2021, 01:16 | - | 100 | 120 | 1 |
| Day36: Bikes and Guns | Apr 01 2021, 00:38 | - | 115 | 108 | 2 |
| Day37: Perdicion Island bootleg | Apr 01 2021, 00:40 | 1 | 117 | 128 | 1 |
| Day38: Level Clearing | Apr 02 2021, 00:55 | - | 95 | 145 | 1 |
| Day39: Mini MP Demo | Apr 03 2021, 00:53 | - | 106 | 125 | 1 |
| Day40: Starting From the Sewers | Apr 04 2021, 02:37 | - | 103 | 116 | 1 |
| Day41: Locked | Apr 05 2021, 01:02 | - | 98 | 105 | 2 |
| Day42: Biking in Void | Apr 06 2021, 00:50 | - | 93 | 132 | 1 |
| Day43: S.N.I.P.A.H. | Apr 08 2021, 00:18 | - | 117 | 110 | 1 |
| Day44: boom | Apr 08 2021, 00:19 | - | 105 | 96 | 1 |
| Day45: Get to the Checkpoint | Apr 09 2021, 01:14 | - | 88 | 113 | 0 |
| Day46: Moneh moneh moneh! | Apr 10 2021, 19:19 | - | 94 | 96 | 1 |
| Day46:Tactics DEMO1 | Apr 13 2021, 03:33 | - | 95 | 96 | 2 |
Trailer List
Comments
Log in to add your own comment