DYOM » Text Tutorials » How Make a Dialog Without Cutscenes
How Make a Dialog Without Cutscenes
Tutorial made by: Mafia Games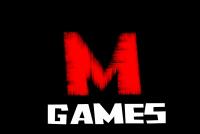 Hello peoples, today I go teach to you, how make a dialog, without Cutscenes
Please follow theses steps:
1 • When you want to add the dialogs without cutscenes, press Y,
2 • In the DYOM menu go to "Objective", next "Add Special Env. Objective",
3 • Select "Timeout", select the time of the dialog, Click in "No" in "Show Time",
4 • Lastly write the dialog, example: ~y~Michael~w~: Hey man!
Ok, this is the end of the tutorial, You like this tutorial? Please Rate, Bye!
Statistics
Startdate

Dec 02 '15

Last Update

Dec 02 '15

Views

3344
Rating(4):
Rated 4 times, Average 5
Log in add your rate