DYOM » Text Tutorials » How Save your Progress in a Storyline
How Save your Progress in a Storyline
Tutorial made by: Mafia Games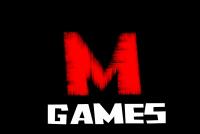 Hello peoples, today I go teach to you, how save your progress in a Storyline DYOM!
Please follow theses steps:
1 • When you play a Storyline, wait the mission ends,
2 • When the mission finished, press Y and N,
3 • In the menu, select "Save Progress",
4 • Later you want load your progress? Press Y and N, and select "Load Progress".
Ok, this is the end of the tutorial, You like this tutorial? Please Rate, Bye!
Have wrong words? Please comment at my profile!
Statistics
Startdate

Dec 03 '15

Last Update

Dec 03 '15

Views

2008
Rating(4):
Rated 4 times, Average 3.5
Log in add your rate