DYOM » Text Tutorials » 5 Mission Packs of 2016 you must play!
5 Mission Packs of 2016 you must play!
Aftab's Tutorials
The year 2016 was much inactive for DYOM but still many awesome designers presented many epic mission packs this year. I've listed these 5 MP's which I enjoyed the most. Must play 'n enjoy them!
1- V for Vinegar (THBP)
A great effort of whole year! The Half Blood Prince started making this mission pack in 2015 and this MP has also awarded as The Most Promising Mission Pack of 2015 in DYOM Awards. After a long time, the full MP was released at the end of year 2016 and it is still expected that this MP will break all records of DYOM. Check it out!
Download
GTAForums Topic
2- Crisis of 2016: Rage of Task Force 141 (lee_atsugai)
Well this MP is not of this year as the name shows but it is still very awesome. Lee has made such a good effort in it. Secrenom also streamed this MP this year.
Download
GTAForums Topic
3- The Police Business (GOTH)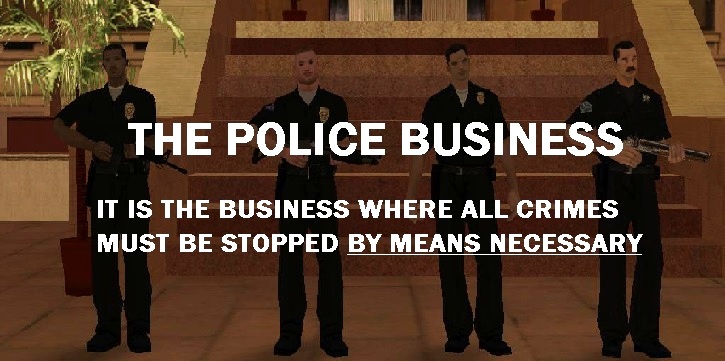 Goth is a newbie designer. But this MP shows his professional level. A great story with a great idea. The story of a policeman. Check it below.
Download
GTAForums Topic
4- Battle San Fierro 3 (JhanDave291)
One of the great works of Jhan Dave. Alongwith its two prequels BSF 1 and 2, this 3rd part of the same series is also awesome. Just 8 missions but still Jhan presented it with a good story. Must check it.
Download
GTAForums Topic
5- The Quarantine Zone (Jimmy_Leapord)
I hope ya all know about Jimmy. If I'm not wrong then this is the first 'Horror' mission pack of The Best MP Designer Jimmy. Previous MPs of Jimmy already have won many awards. His only mission pack in 2016 with a good horror story. Must play it.
Download
GTAForums Topic
~~~The End~~~
So that was just my suggestions to play these MPs of 2016. If you want to ask anything, just leave it in comments or ask in my profile. Moreover, you can contact me from these...
Facebook
GTAForums
Blogger
aftabadeel2000@gmail.com
Statistics
Startdate

Jan 12 '17

Last Update

Jan 12 '17

Views

1678
Rating(7):
Rated 7 times, Average 4.86
Log in add your rate